More than art residency it is a vision to combine art and meditation together where artists can explore it's inner realms through silence and meditation. 
Location of the residency is non-commercial, secluded, away from the city and is in a very small village in the forest. 
Who can join this residency program?
This art residency is open for both national and international artists who want to dive into self-exploration, and is in harmony with rural living with limited people and limited interaction.
This art residency will give you an opportunity to delve into a peaceful environment in the midst of vast forests and few hamlets.
We are providing non-competitive environment for artists from all age groups who have medium in the form of painting or have inner quest to explore inner realms through painting.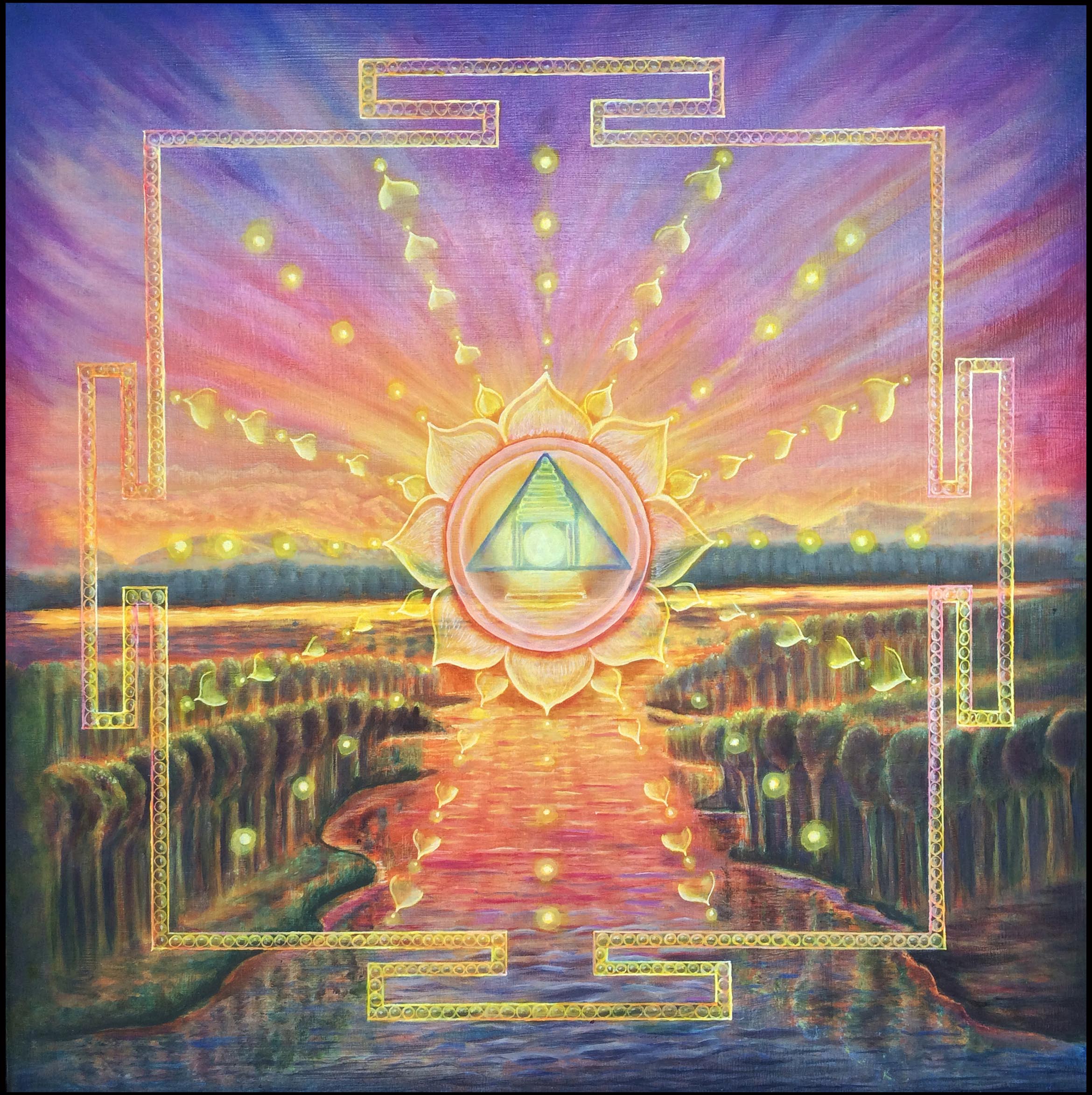 Applications are being accepted on an ongoing basis. Artists will be selected based on availability of slot/accommodation.
Residency / Workshop Fees
Residency fee per artist:
5 Days – (INR 10,000 (132 USD) Total including taxes)
7 Days – (INR 15,000 (200 USD) Total including taxes)
15 Days – (INR 30,000(400 USD) Total including taxes )
1 to 3 Months – (INR 45000 (600 USD) for one month Total including taxes)
20% OFF for 7 to 30 Days duration (Only for November to March)
Residency Fees will cover -
Learning and Sharing
Studio space
Accommodation in homely rural environment
Meals (home cooked breakfast, lunch, dinner)
Local sightseeing (depending on duration of stay and conditions)
Basic tools for art
Complimentary art material depending on your art medium; watercolor paper, basic drawing sheets, one cotton canvas (maximum size 20×30 inches)
Interaction with local artisans.
Meditation and a day of silence.
Please Note-
Artists are responsible for their  Travel Costs and insurance.
Professional artists must bring their Art Material depending on their choice. (We provide basic art material with limited set of color palette).
All artists must bring their own brush set (list will be provided to you once you confirm for the residency)
Vision behind this residency
When I took a break from my corporate career, I was totally unaware that one day my life will take a refuge in art. 
In the last 10 years, I went through different experimental modes to understand myself; self which is hidden in this veil of body, emotions, memories, sects, religions, conditioning of mind, veil on different levels of mind, self which is inexpressible and still tries to express itself through the above-mentioned objects.
Being in this body, this self tries to express itself through the strongest form of expression, which is art. This environment, in which I am, this village in which I made my nest, it gave me an opportunity to understand my own self and to rest in my own silence.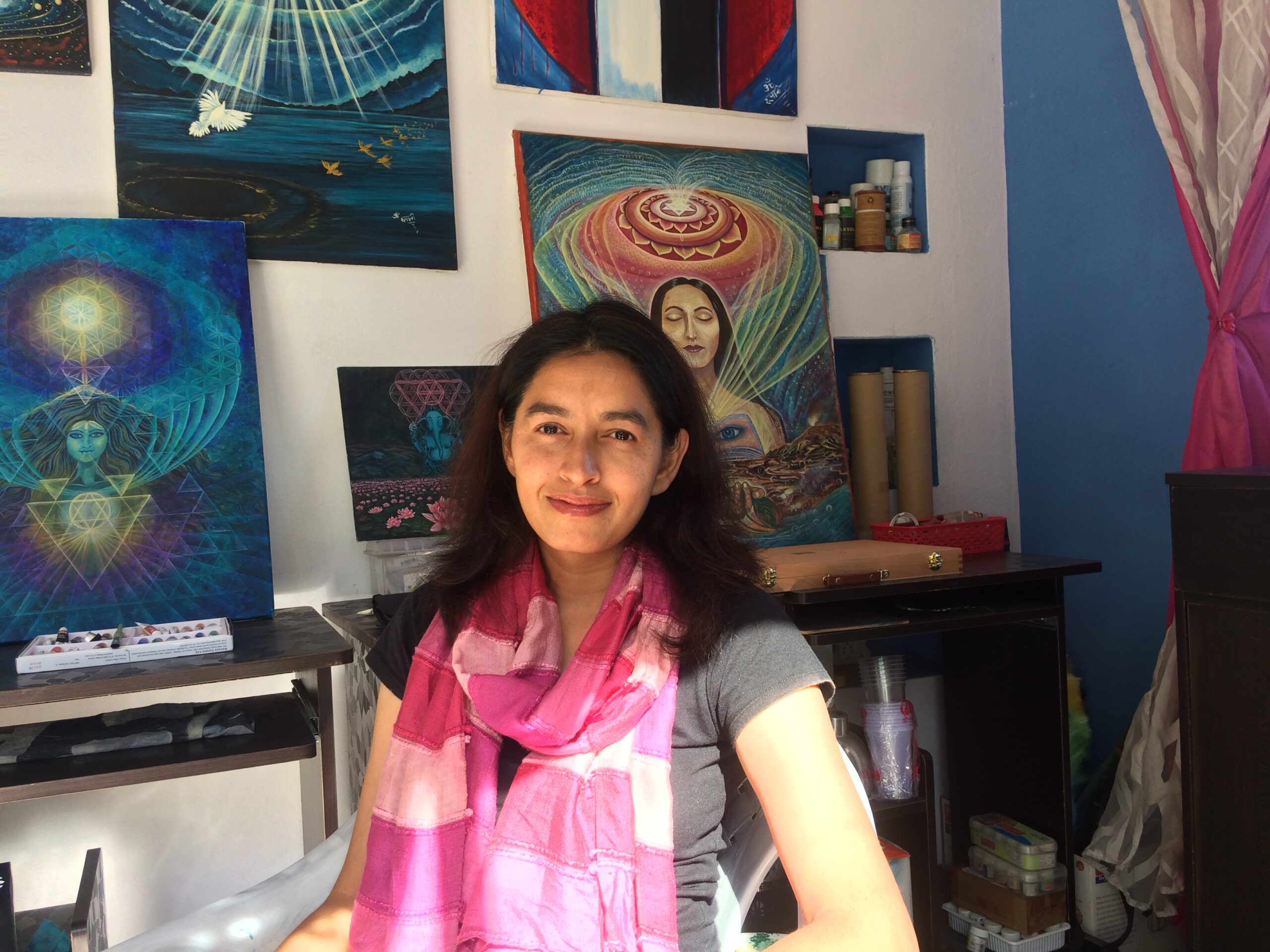 My only vision is to provide a similar kind of opportunity to other artists as well; a place where they can explore their inner realms.
What experience you may gain here?
From Meditation to Visions - 
We all have hidden secrets in our minds, which our sub-consciousness reveals from time to time and oftentimes they are ignored because of self doubt and sometimes because of outer voices. 
Here you will get an environment, a technique through which you can tap your subconscious mind to reveal secrets needed for your creative journey.
What ingredients do I need to start my painting recipe? 🙂   
Initially I faced this challenge of how to channelize my visions and from where to start.
Whatever there is in cosmos exists in both physical and metaphysical forms, our thoughts are first manifested in our minds before becoming physical reality.  
This will cover the composition of painting and the tools which are needed to put visions in structured forms. 
Once you have all the ingredients and tools needed for any recipe, it is just the process you need to go through to make your meal tasty 🙂
This area will cover the technique and process needed for the painting.
Techniques which I generally follow are – 
Underpainting – Decalcomania / Underpainting
Direct  and indirect painting
Color glazing (which I have used a lot in my recent paintings)
Overview of  Mischtechnik (which I have learned from Vienna, Austria)
Why Silence and meditation
Silence provokes many hidden unseen faces, aspects of your own personality and self.
Silence will give you an opportunity to understand your own different levels of minds and have some peace with outer voices.
Silence will give you some inner space to understand what vision you have for your life or creative self.
Whom You can expect here At Residency?
At residency you will be accompanied by –
Other artists (only 2-3 at a time)
Visionary artist, Rupali Sharma, who  has learned art under personal guidance of Amanda Sage and Kuba Ambrose at The Vienna Academy of Visionary Art. Apart from her spiritual journey, she has also done online certification in Indian Art History from University Of Oxford.
Collaborators, who are taking care of accommodation and food  to provide you comfortable environment during your stay.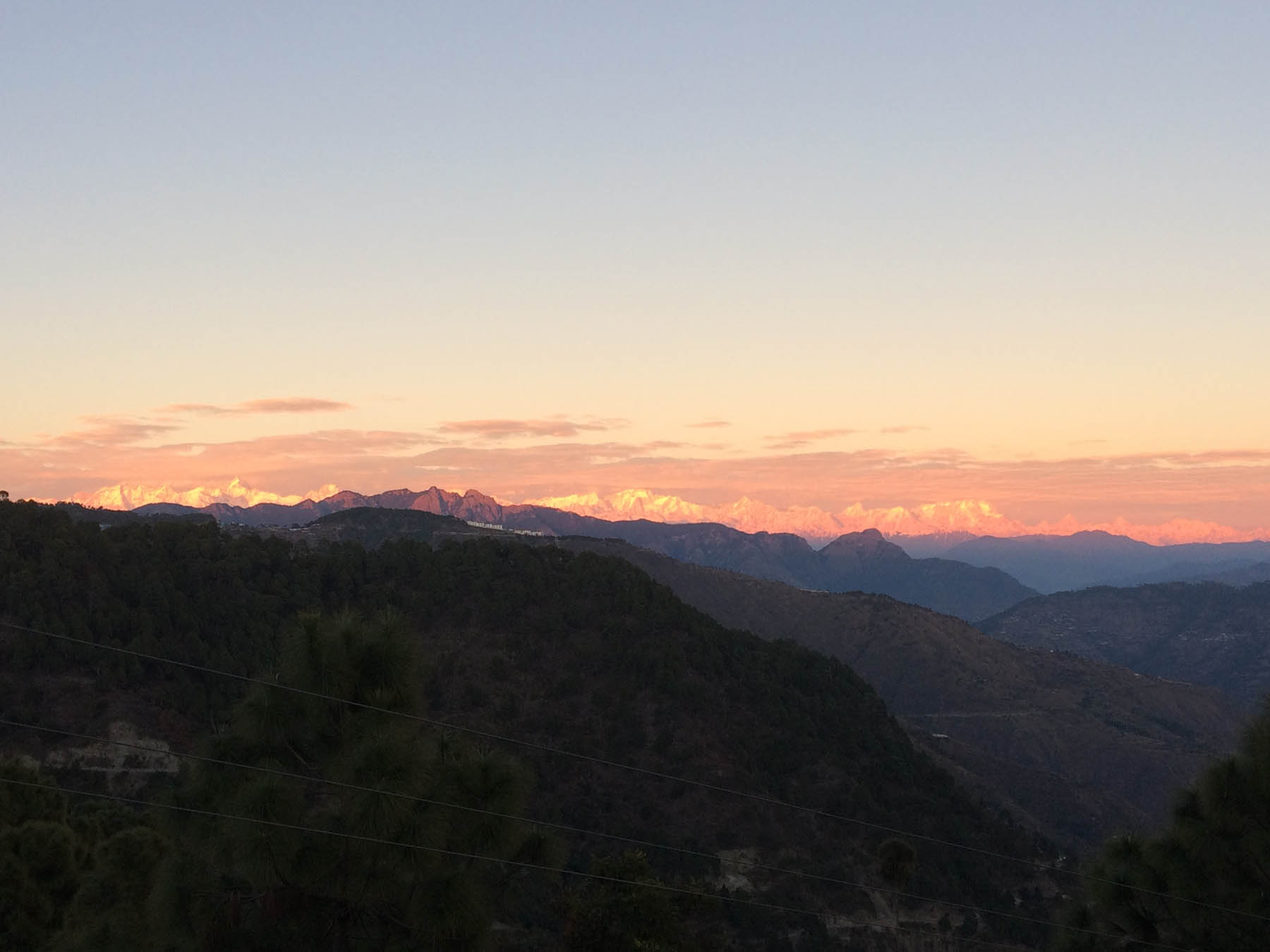 We are at a distance of 70 kms (two-hour drive) from Rishikesh, and 110 kms from Dehradun (three-hour drive). It is a very small village in Tehri Garhwal region of Uttarakhand.
Surrounded by dense forest of deodar and pine trees, this place provides natural healing and beauty.
On any clear day you can have a long gaze on the Himalayan snow-capped peaks of Badrinath, Kedarnath, Gangotri.
One can go on long trails and hikes in the forest.
Gratitude for every Women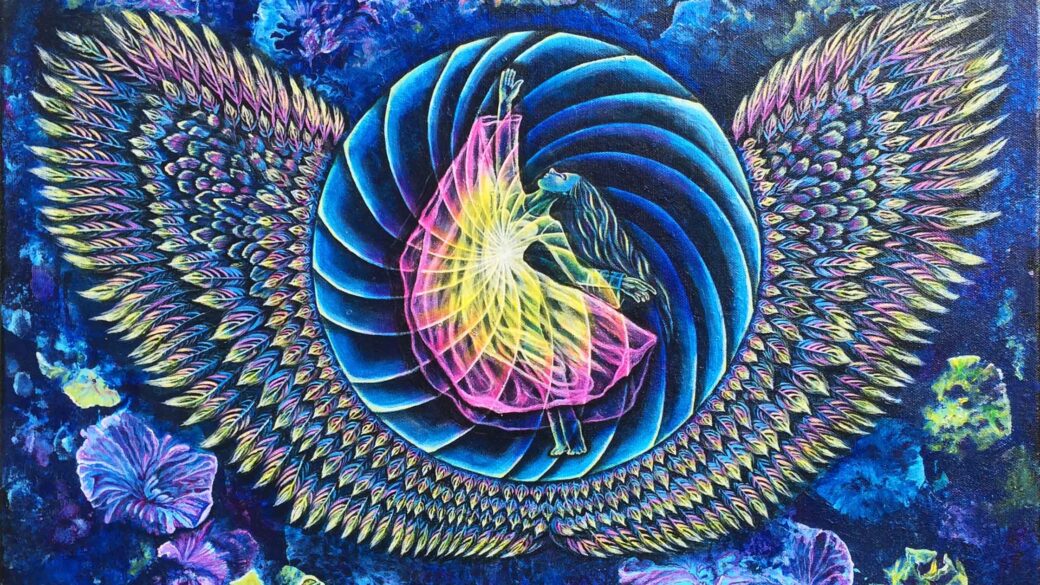 This Offer is Closed NOW.
This application form is only for female artists who are interested in joining residency program as an offer on women's day.
Before you go through this form, please do visit our website to have a glimpse of activities you may experience in this program.
http://rupalivisionaryart.com/art-residency/
Brief overview of this program –
– This will be a 5 days sponsored residency program for one female artist in field of drawing and painting only
– Artist will be selected on the basis of motivation note and her artworks produced so far.
– Awardee will be announced through social media on 15th March 2022.
– Residency program will be held between (15th to 19th April 2022)
– After 5 Days, artist can extend her stay on payment basis.
Please fill this form for residency application or enquiry
Or Send me an email at rupalivisionaryart@gmail.com
For bookings please contact us At
rupalivisionaryart@gmail.com