"Is it journey of this life,
Or
We are the journey behind this life?"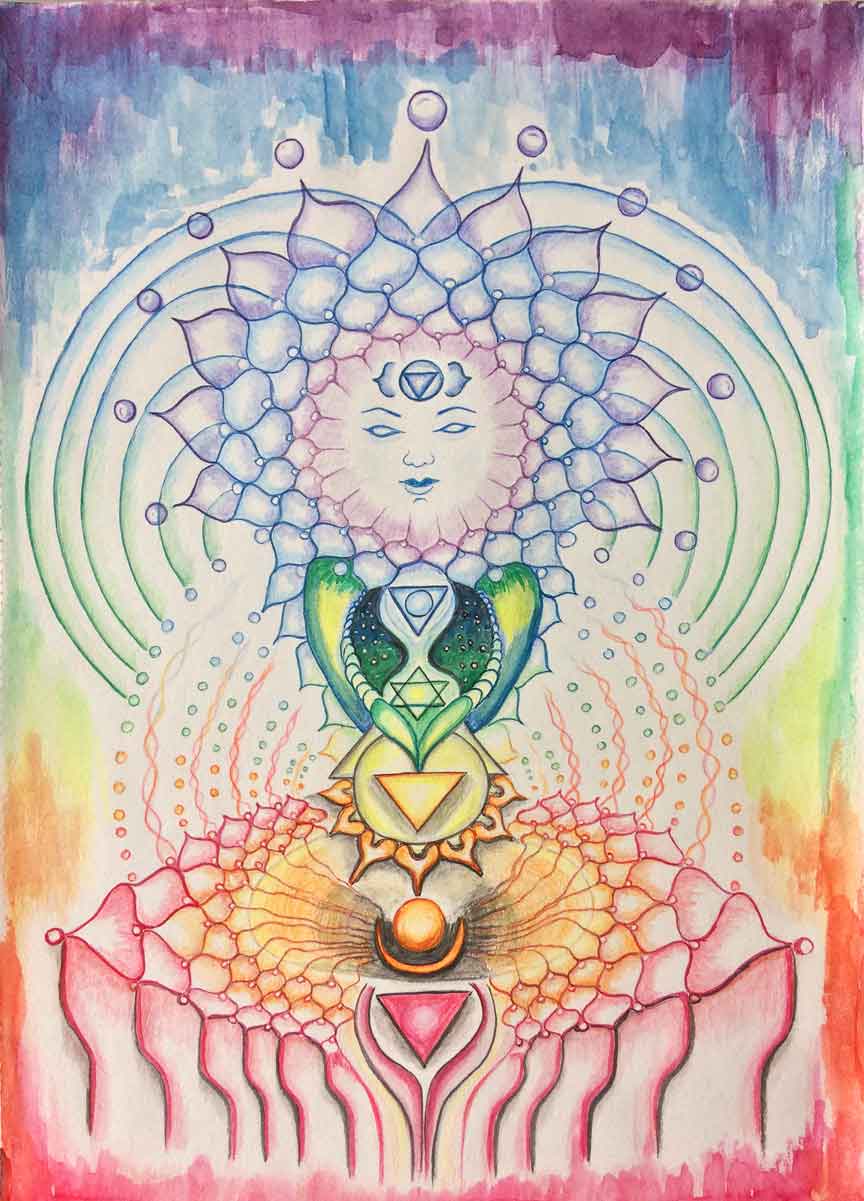 Every artist is a visionary and every art is sacred.
It's an infinite journey and we can not define what we are and what we are going to be. 
My journey towards Art started with my journey towards the self. Without defining any boundary, Search for self, took me to the different realms of consciousness,
My paintings are manifestations of divine reality in physical reality. They are reflection of my own journey of consciousness.
Rupali is an artist, seeker and healer. Her journey started in 2011 when she left her day job for deeper search of self and landed up in small village of Indian Himalayas, unaware that this small village will become her home after few years. 
In 2014 she moved to her small house in this village to go more deep inside and the mystery started unfolding its patterns.  With divine grace she choose the path of light and her art journey started by experiences with different psychic aspects and visions in meditation.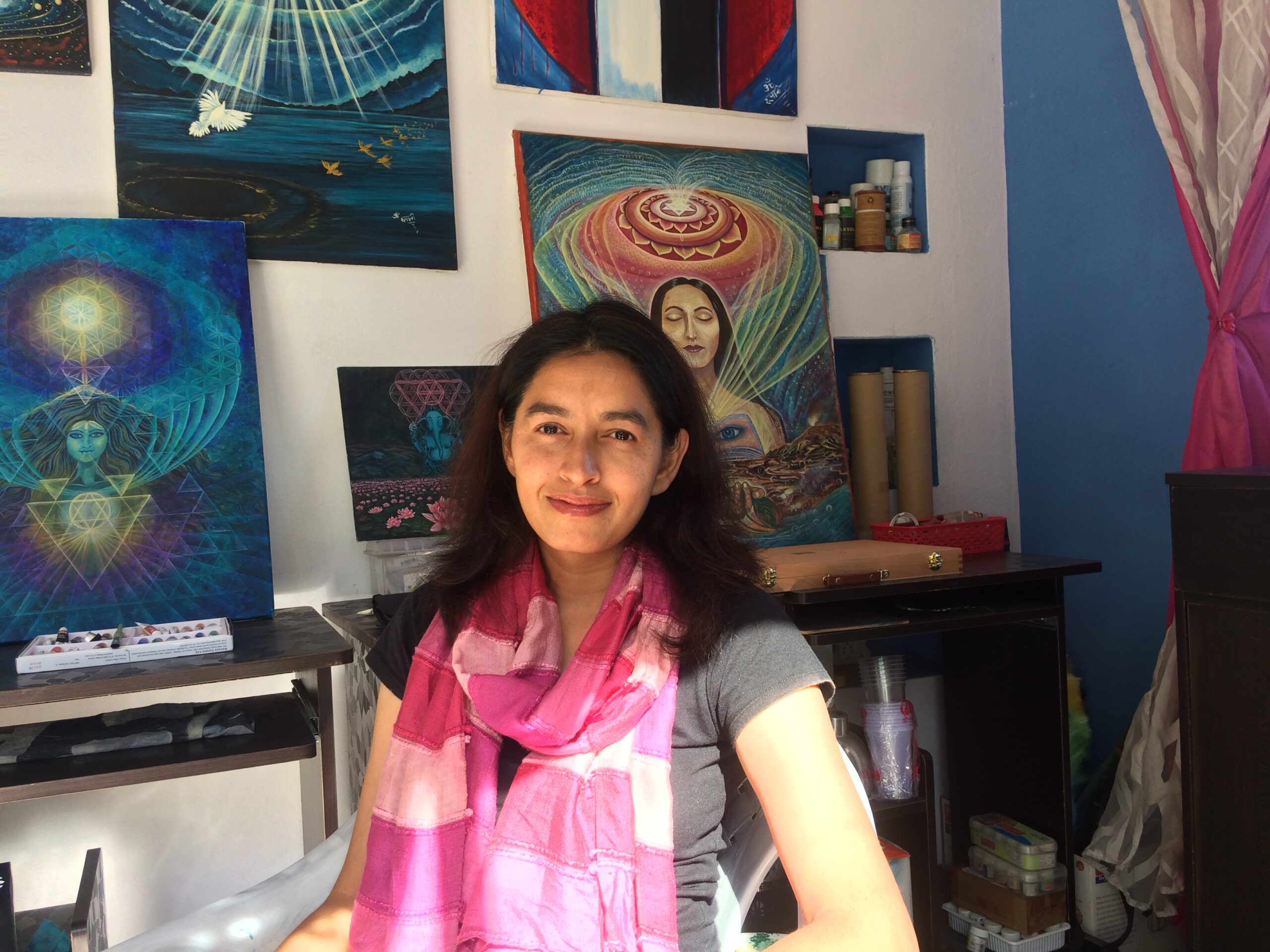 Her Art works are based on the philosophy of Vedic and ancient scriptures; which covers explanation of cosmic and personal consciousness, illusion and reality, ignorance and knowledge. 
Now she is an artist and co-founder of Silence Of Souls Art and Meditation Center which is a place for various seekers, musicians and creative people from all over the world.
Star Child (2021) Published as album cover for Canada based Band ' Breathing In Neptune'.



Recent Interview (2019)- Life journey with paintings published in German Magazine – YOGA AKTUELL (Edition-117).

Inner Quest (2018)  Published as cover page of 'ANTAR KI UDAN' – Autobiography of Sh. Yogesh Chandra Bahuguna.

Final Dissolution (2018) Published as cover page of LOKGANGA Magazine. Magazine is running from last 20 years in INDIA.

Infinity of wholeness (2017) – Featured in children's magazine.
Learned Art skills in personal Guidance of  world renowned visionary artists Amanda Sage and Kuba Ambrose at 'The Vienna Academy of Visionary Art' (2019)

Certificate in Indian Art history (online) from University of Oxford (2018)
Masters in Computer Sciences with industry experience of more than 12 years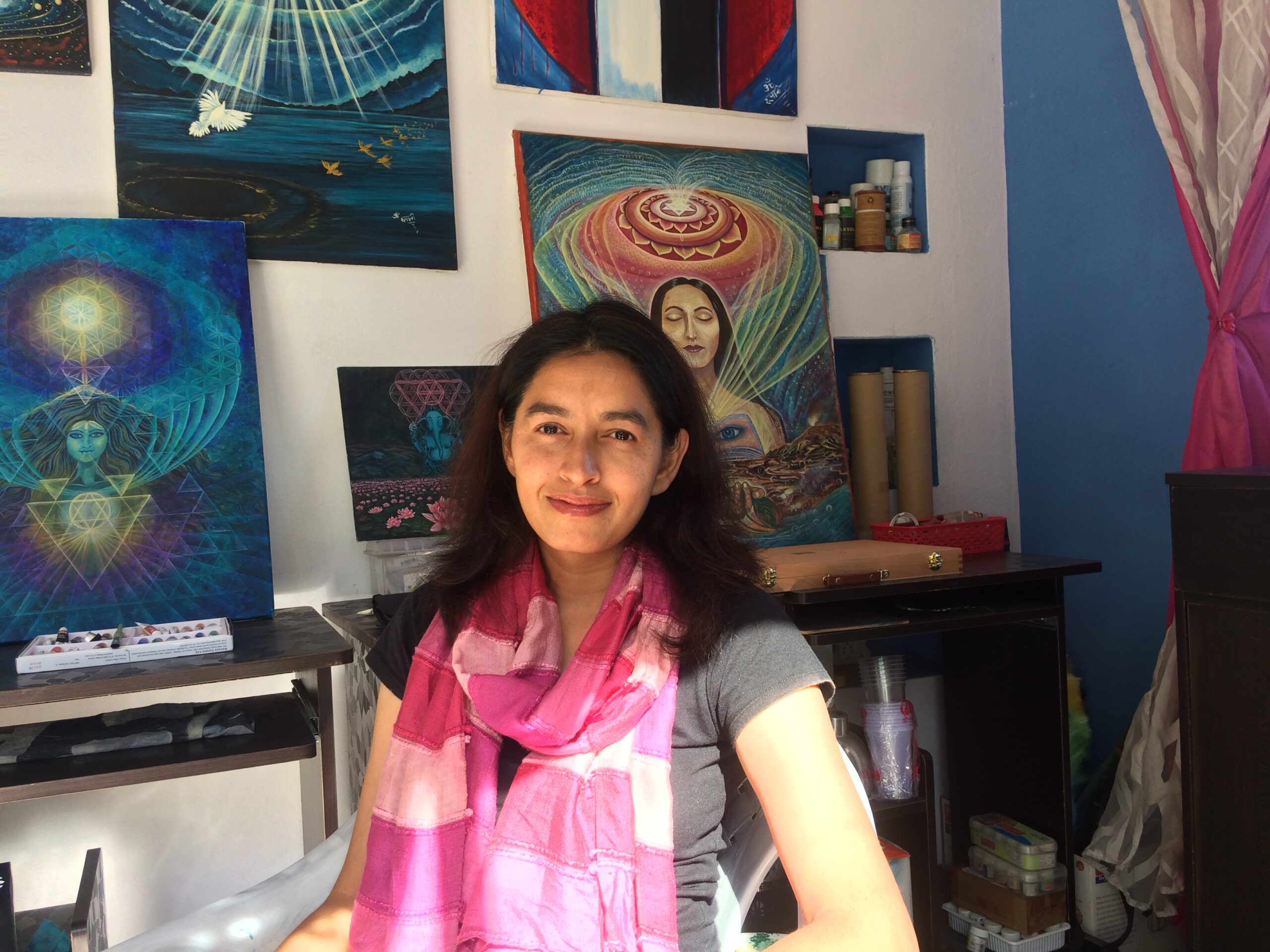 Independent Artist (2014 – Till Now) 
Silence Of Souls (2014 – Till now) –  Co-Founder of Silence Of Souls Meditation Center
Tech Mahindra Ltd. (Dec 09- Aug 2011) – Worked as Solution Architect for British Telecom
IBM India Pvt. Ltd. (May 07- Dec 09) – Worked as a Business Analyst
Infosys, Pune  (Feb 07-May07) – Worked as Solution Designer
Reliance Info Comm Ltd, Mumbai (Feb 05 – April 06) – Worked as Executive Production Manager